Additional note
It should be noted that the advice below goes further than that provided by Ireland's HSE even for those who are Cocooning. Everyone in Ireland should all be following the advice of the HSE. I think it is interesting that three bodies have produced the advice below.
According to the Irish Global Health Network (IGHN), supermarkets are high risk sites for infection with the Coronavirus that causes COVID-19. The IGHN has produced a helpful document, A guide to safe shopping during the coronavirus (COVID-19) pandemic. You can download it below.
Amongst the suggestions, it reiterates the standard advice about washing hands, but goes further and suggests that we should prepare before we leave home for shopping and then also have further actions when we return.
Before you go shopping
Plan how you will deal with your shopping in advance of coming home.

Designate a cleared, disinfected area to sort out your shopping.
When you come home with shopping
Prior to stocking your fridges and cupboards, wipe shelving with sanitiser and a paper towel, then discard.

Coronavirus can survive on hard surfaces, so wipe the outside of all canned/hard surface pack goods (tetra packs) with a paper towel/warm soapy water, sanitise (following the manufacturer's guidance). Alternatively leave non-perishable foods in a safe place for 72 hours.
No reported cases linked to contaminated food
No reported cases of COVID-19 have been linked to contaminated food. The main risk to shoppers is coming into contact with an infected person. You are urged to wash your hands frequently, maintain good hygiene practices and minimise contact with people outside of your household.
I hope that we can all follow this guidance which has been prepared to cover both Ireland and the United Kingdom. It has been produced jointly by Chartered Institute of Environmental Health (CIEH), Environmental Health Association of Ireland (EHAI), and Irish Global Health Network (IGHN).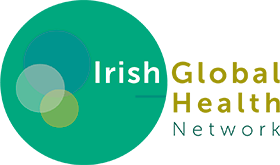 The guide is based on current advice at the time of publication (27 March 2020).
Full document available below
A guide to safe shopping during the coronavirus (COVID-19) pandemic [external link: globalhealth.ie]